Description
Pallet Coasters (Set of 4)
Serve your guests and yourself drinks in an awesome fashion. Most coasters are boring or ugly but these Pallet Coasters are a fun twist on something standard. Perfect for your bar or party and the envy of your guests. These Pallet Coasters are awesome. The only problem you might have is to find a party cool enough to show them.
You can fun your life (make your life fun) with the smallest things
Pallet Coasters benefits:

Your drinks don't stick to them.


No condensation on your table.


Get ready for all the compliments you will get.


The most fun and alternative coasters we know.


Real eye catcher on your table and easy to stack.


Transform your house into a warehouse of drinking.


The perfect gift for everyone, especially for people in the shipping or warehouse business.
You will get a set of 4 wooden coasters in the form of mini pallets. Each pallet is an exact replica of his big brother, but then 1:10, including the original EUR and EPAL pallet logos. The coasters don't stick to your drink and don't come off the table when you take a sip. They keep water condensation off the table because of the open pallet design. It's a nice, simple design and fits many sizes of cups. They are well made and it would not even matter if you scratched or damaged them as it wouldn't stick out, just like real pallets.
We have a bunch or these awesome coasters lying around here and we get a lot of compliments. Yes, they hold a drink stably and yes, they will spark conversation.
So surprise yourself or someone with these Pallet Coasters, because they are Supranice.
Awesome combo with: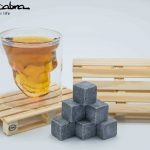 If you're wondering what 3D Skull Glass, Double Walled Glass and Whiskey Stones are displayed in the photo's (we get that question a lot). They're an awesome combo with the 3D Skull Glass.
Click here for our 3D Skull Glass.
Click here for our Double Walled Glass.
Click here for our Whiskey Stones.
They're also fun as toys, to use in miniature scale models and in many more creative ways like painting them. They're also great for displaying stuff (like our photo with the cards). Click here for the Gold Playing Cards.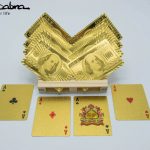 Pallet Coasters gift wrapping service
We gift wrap the Pallet Coasters for free! Giving, getting and buying yourself gifts is fun, so all our products are always wrapped in fun gift paper. Do you have a special request? Let us know in the checkout comments. We love special requests and are happy to do something extra for you!
Thank you for reading our Pallet Coasters story, we put a lot of love in writing it. We hope you will have as much fun with these coasters as we do?.